Nano Water
Filtration System
What is Nano Water Filtration System?
 Nano Water filtration System is used in recycling of waste water as its higher flux rates and less energy consumption than reverse osmosis system. The difference between Nano filtration system and reverse osmosis system is Nano filtration membrane are not as tight as reverse osmosis membrane. Reverse osmosis membrane typically removes 98-99% of monovalent ions, such as chlorides and sodium. Nano water filtration system/ Nano filtration membrane removes 50-90%  based on the manufacture of the membrane. Nano water Filtration system works at low pressure as compared with Reverse osmosis system. Reverse osmosis system has the efficiency to remove di and trivalent ions, where as Nano water filtration system is used to remove hardness from the water leaving the total dissolved salts. Reason behind calling "Softening membrane" is this.
Nano Water filtration System removes organic matter, dissolved solids and softnen water.Nano water filtration system is often reffered as "looser Membrane" for the reason less likely to foul or scale. It also requires less pretreatment than reverse osmosis system. Nano water filtration system is also used as pretreatment for reverse osmosis system.
Why Nano  water filtration system technology is needed?
Reverse osmosis system are developed  to remove all dissolved salts ions such as sodium, calcium, magnesium etc and even the organic solutes with no charges. It is a class of membrane fabricated to remove ions. In addition, UF membranes with special pore size can reject any molecular weight higher than 10,000 gm-moles and can be used efficiently for various industrial purposes. What is really needed to separate the solute from the solution for molecular weight range from 500 to 10,000 gm-moles?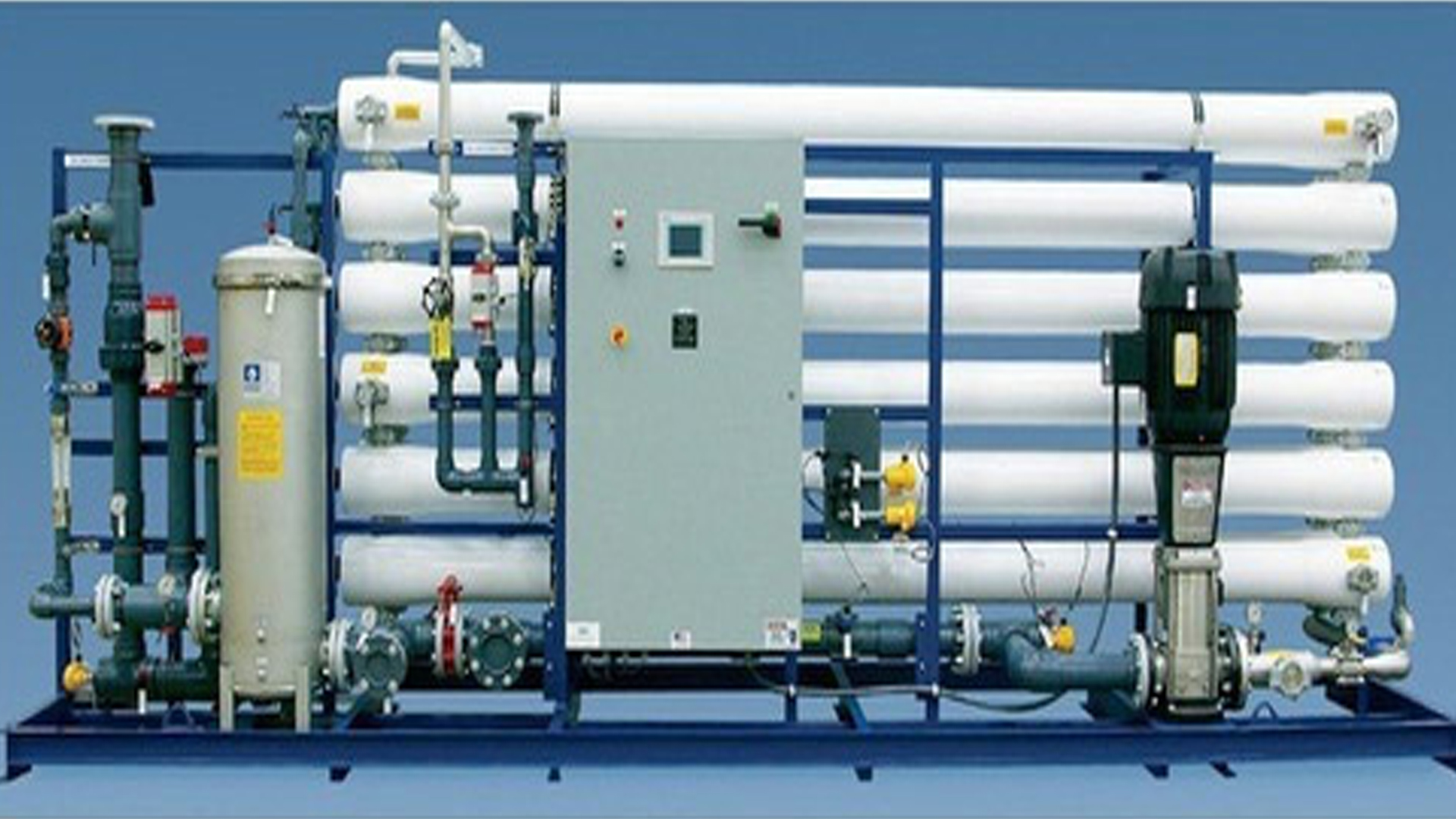 Future of Nano Water Filtration System/ Nano Membrane:
Reverse osmosis system and Ultrafiltration system are been used widely in different industries for various application , but it is still limited and hard to expand.  Nano water filtration system are further expanding and replacing other filtration membrane techniques. Nano water filtration system or Nano membrane  withstand high temperature as it is made of ceramic materials.  NF membrane is composed of different materials and its preparation is flexible either by employing RO membrane polymers such as cellulose acetate and polyamide polymers in addition to other chemically resistant polymers

We are solution provider company in Sea water  and waste water treatment and majorly we serve our products for customers in National : Maharashtra, Delhi, Chennai, Kolkata, Bangalore, Andra Pradesh, Telugana, Pondicherry, Goa, Andaman and Nicobar Island, Karnataka, Madhya Pradesh, Gujarat, West Bengal, Assam, Odisha, etc International : Dubai, Oman, Saudi, Ajman , Mauritius, Madagascar, Bangladesh, Ethiopia, Malaysia, etc.
Acroama Water Treatment System
Rated 5/5 based on 247 reviews
Sewage Treatment System
Demineralization Plant
Electro Deionization System
Waste Water Treatment System
Effluent Treatment System
Water ATM Plant

Sea Water Treatment Plant
Industrial Reverse Osmosis System
Car wash Water Treatment System

Acroama Water Treatment System
© 2019, Acroama Water Treatment System. All Rights Reserved