Hard Water Softener​
Treatment Plant
.
Hard Water Softener for House

Recommended as the Best Hard Water Softener for house in Chennai, India.  Acroama Water Treatment guarantee in providing 100% result for the industrial problems faced by the client in Industrial Water Softener. The No:1 – Hard Water Softener , India for industrial needs in various industries. Acroama Water treatment System with more than 10 Years of Experience and with experience Techinicians in Hard water Softener for house, Industrial Water Softener, Water Treatment Plant, Waste water Treatment system. Acroama is pioneer in providing solution for industries water and wastewater related problems. Acroama Water Treatment System is built with commitment in Hard Water Softener for house to achieve result as per the pollution control board norms. Water Softener Price is nominal as per the client requirements.
What is Hard Water Softener for House?
Rainwater is generally it is soft in nature, but picks up the dissolved minerals like calcium, magnesium carbonates as it travels through rocks and soil. Due to this it becames Hard water. Source water such as bore water, well water and surface water  contains some amount of hardness. Hard water Softener for house or Water softening  is softening treatment process or plant which removes the minerals causing hardness. The water softened using Industrial water softener are suitable for manufacturing processes, cooling towers, boiler and other applications.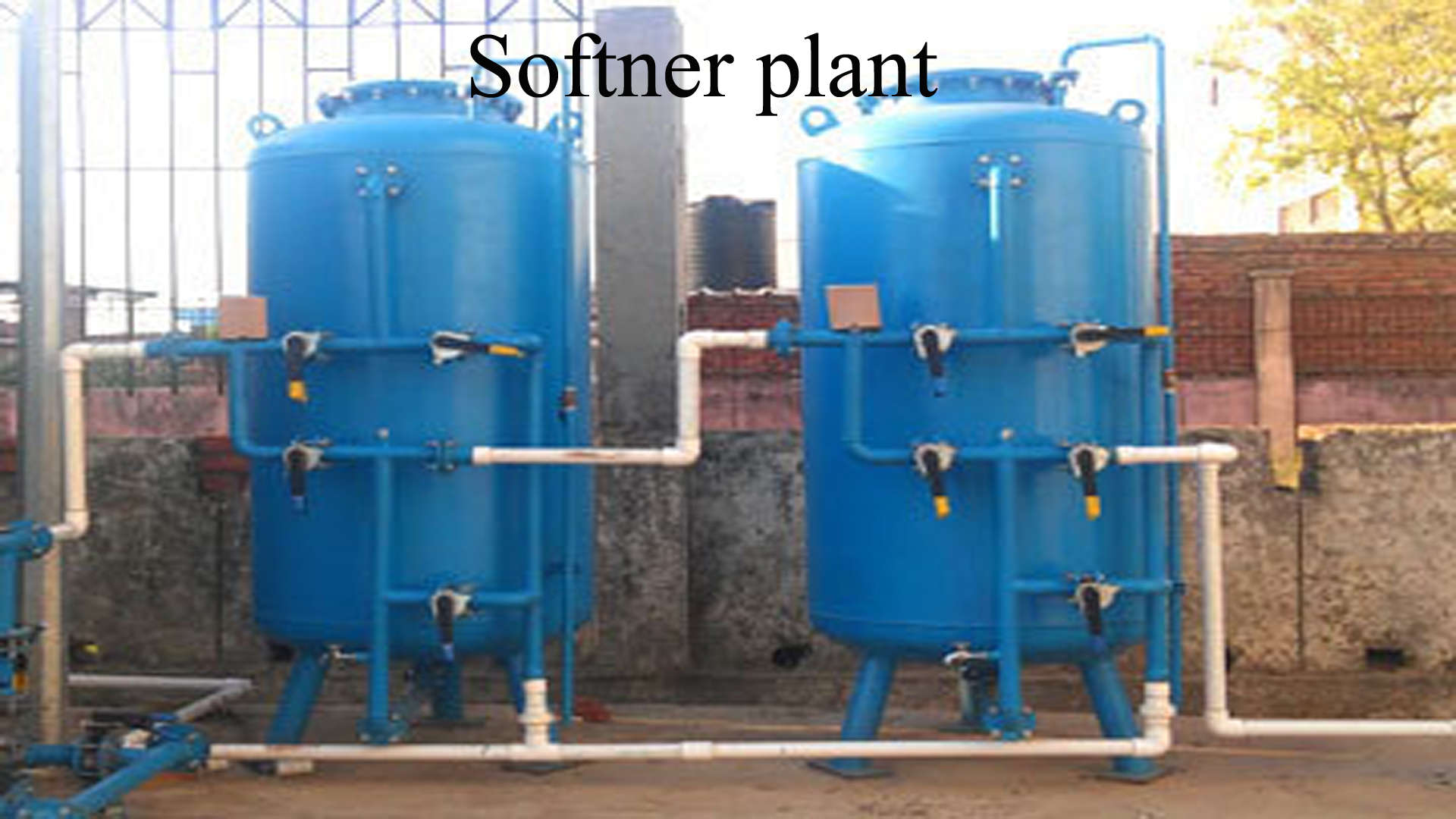 Why Hard water softener for house needed?
Calcium carbonate is soluble in water and will come out of solution in the form of hard scale. when its concentration in water exceeds its solubility constant. The Tendency of hardness increases in  hot and cold-water pipes, water heaters, boiler tubes, cooling towers and any other surfaces it contacts. Hard Water when reacts with soap and detergent forming a precipitate in the form of a "scum" which is evident as spotting on glasses and silverware and as "bathtub ring." The buildup in boilers can interfere with the transfer of heat and can even lead to boiler tube failure. Hard Water Softner for house or Industrial water softener from Acroama Water Treatment system provides solution for Hard Water problems. Hard water softener for house is needed in Apartments, House, Flats, Hotel, where scaling formed in bathrooms, floors, Piplines and surfaces
Process Cycle of  Hard Water Softener for House:
Hard water Softener has two Primary functions, 1. Softening Cycle and 2. Regeneration cycle. In the Softening cycle, water enters the softener and passes through the ion exchange resin charged with sodium (Na+) ions. As hard water passes through the resin, hardness ions (Ca2+ & Mg2+) are physically exchanged with the sodium ions on the ion exchange resin. This process continues until the resin becomes saturated with hardness ions and depleted of sodium ions. As the resin nears exhaustion, its ability to soften (exchange hardness ions with sodium ions) is limited. For the softener to function properly at this point-in-time, the Regeneration cycle must be initiated.
During the regeneration cycle, brine (brackish water created in the brine tank by mixing water and salt) is passed through the resin tank (either up or down depending on the design). As this brine passes through the tank, sodium ions are transferred (exchanged) for the hardness ions on the exchange resin and these hardness ions are consequently sent to drain. This process continues until all the hardness ions are exchanged with the sodium ions (you'll notice small amounts of salt going to drain along with the hardness ions) and the bed is considered fully regenerated.
Advantage of  Hard water softener for House?
Hard water softener is the process of removal of calcium, Magnesium and other metals like in hard water. The problems faced with hardwater is scaling in the pipline, itches after bathing, Hair loss etc. It also affects the home appliances like washing machines, heater,Bathroom fittings and  other appliances.  After treatment of Hard water with  Hard water softener for house, the water becomes softened.  Soft water protects the appliances, fitting from scaling. Soft water give more lather.
Best Water Softener price for industrial
The Water Softener price is reasonable , it is Water softener for  Industries, Hotel, Apartments, Flat, Factories, Hospital, shower etc are manufacturer as per industrial standards and client requirements. The water softener price for Automatic system and Manual System varies based on the flow rate of water and regeneration cycle
We are solution provider company in Sea water  and waste water treatment and majorly we serve our products for customers in National : Maharashtra, Delhi, Chennai, Kolkata, Bangalore, Andra Pradesh, Telugana, Pondicherry, Goa, Andaman and Nicobar Island, Karnataka, Madhya Pradesh, Gujarat, West Bengal, Assam, Odisha, etc International : Dubai, Oman, Saudi, Ajman , Mauritius, Madagascar, Bangladesh, Ethiopia, Malaysia, etc.
Acroama Water Treatment System
Rated 5/5 based on 247 reviews
Sewage Treatment System
Demineralization Plant
Electro Deionization System
Waste Water Treatment System
Effluent Treatment System
Water ATM Plant

Sea Water Treatment Plant
Industrial Reverse Osmosis System
Car wash Water Treatment System

Acroama Water Treatment System
© 2019, Acroama Water Treatment System. All Rights Reserved